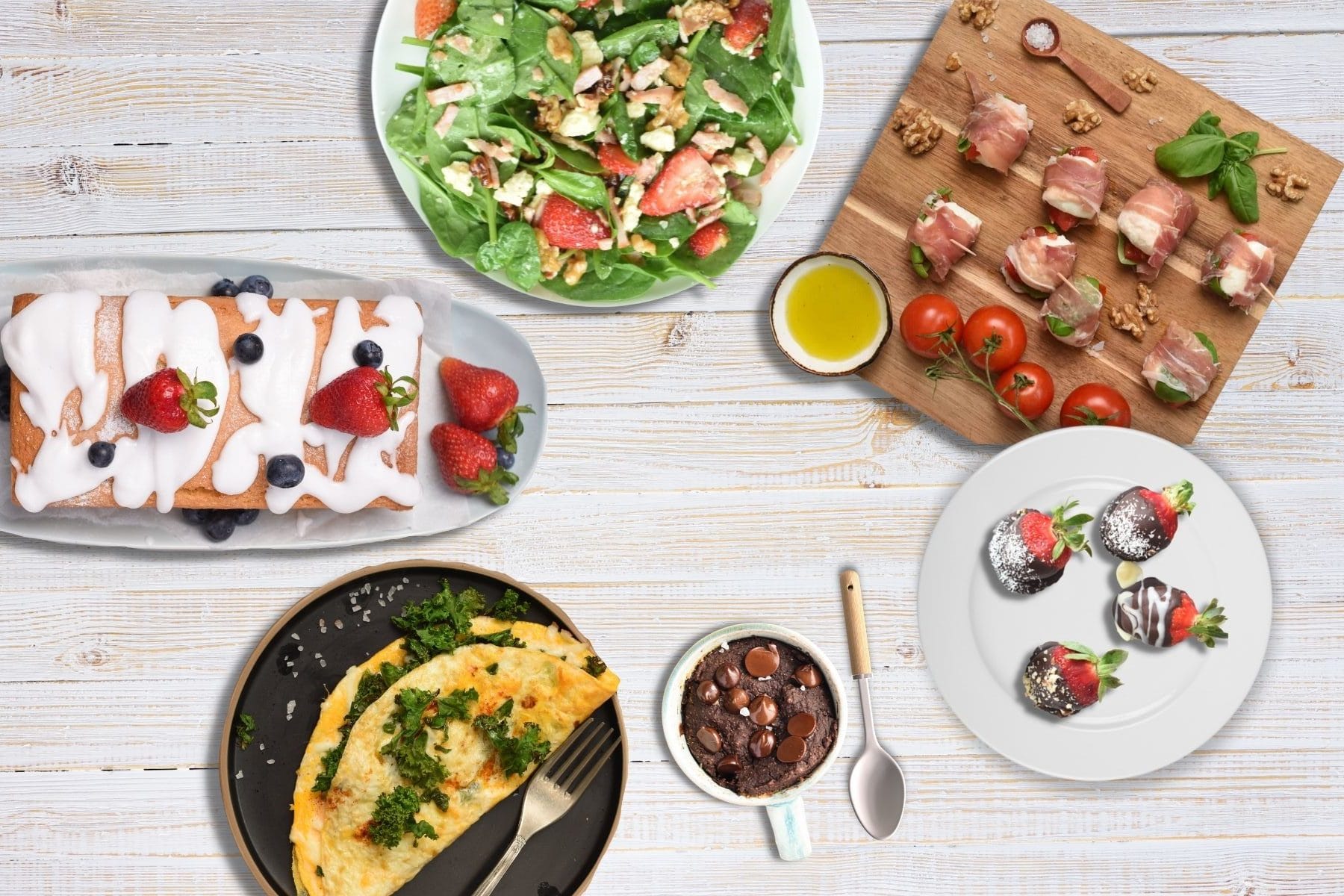 103 Healthy Recipes for your Valentine's
Make delicious, healthy recipes for two on 14 February. Pick your favorite from my selection of sweet healthy breakfasts, gluten-free savory breakfasts, low-carb appetizers or main dishes, and of course all my preferred cookies for Valentine's day.
These gluten-free and low-carb options will be sure to make your Valentine's start the day with a smile.
Savory Valentine's Day Breakfasts are a surefire way of bringing happiness and bliss. These healthy recipes will tick all the boxes!
There's no Valentine's dinner without simple but delicious appetizers. These low-carb options are absolutely scrumptious!
Choose your healthy Valentine's dinner between my favorite salads, hot meals, and simple, gluten-free side dishes.
If you don't know how to choose between a dessert and a cookie, I would definitely opt for both!
This selection of my favorite low-carb, healthy cookies will make your Valentine's melt!
Desserts are a must-do for a successful Valentine's dinner. My cakes and desserts below are all gluten-free, full of taste, and totally delicious.
If you want to impress a Valentine with a quick but sublime simple snack, try one of these mug cakes!
Ready in just 90 seconds and full of wholesome ingredients, they are the best quick sweet treats.